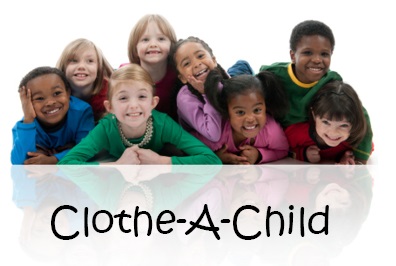 Clothe-a-Child Donations
October 6, 2020 12:04 pm
It's that time when we begin to think about the Clothe-a-Child program for this year! Things will be a little different, but we are still committed to clothing Waterford children in need. We still need your monetary donations, but in addition to that, we will also be asking for underwear and sock donations to alleviate our shoppers from having to go from store to store looking for these items. Please read the list very carefully. We need the following items:
All BOYS socks should be in solid black or white and calf height, Girls should be longer but can have designs.
Boys Socks Medium size
Girls Socks Medium and Large
Ladies Socks One size fits all
Men's Socks solid white Extra Large Size (shoe size 12-14), only need about 20 of these, but they are hard to find.
Girls Underwear, bikini or hipsters only Size 8 and 12
Boys Underwear, white briefs only Small (6-8) and Medium (10-12)
Ladies Underwear, no briefs Size 5
*Please note, ONLY purchase white briefs for males. No boxers or boxer briefs, please.
All donations should be NEW in the packaging. Please drop off your donations by November 1st.
For monetary donations, please mark checks "Clothe-a-Child" on the memo line and send or drop off to the church office.
Thank you for your donation!