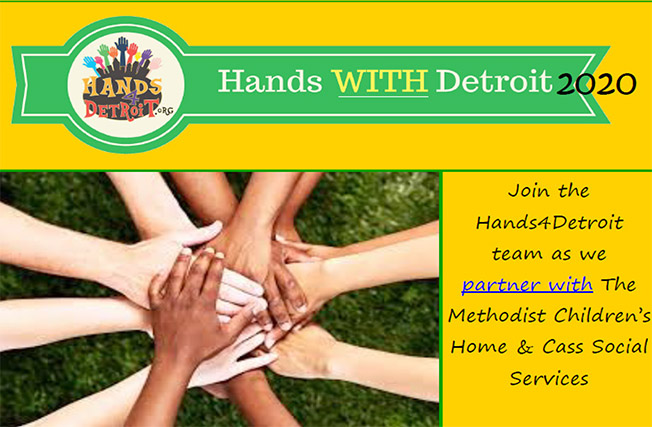 Tool Drive!
October 1, 2020 1:46 pm
Finally, guys, a collection for you!
Central will be participating with Hands WITH Detroit 2020 by joining in a tool collection for Cass Social Services.
Cass is putting together a Tool Library and is asking for donations of new and used tools (see list below).
Please drop off donations at Central during regular office hours now through Thursday, October 22nd.
Carpentry:
Awl
Chalk line
Chisels
Dado Set
Gutter cleaner
Hammers
Hinge template
Levels
Marking gauge
Measuring wheel
Nail puller
Screwdrivers
Drill bit set
Squares
Stapler
Stud finder
Tape measure
Water level
Clamps:
2-Way Edging clamp
Assembly Square
Angle clamp
Bar clamp
C-clamp
Edge clamp
Hand screw clamp
Sliding arm clamp
Spring clamp
Vice grips
Electrical:
Circuit Breaker Finder
Extension cords (25' – 100')
Fuse puller
Soldering gun and iron
Multimeter
Telephone jack tool
Voltage Detector
Wire stripper
Wire tracker
Work light, halogen
Floor and Wall:
Drop cloth
Drywall tools
Float, rubber
Floor and wall scraper
Kneepads
Notched trowel
Paint scraper
Putty knife Screening tool
Tile cutter
Tile nippers
Mechanical Tools:
Bicycle tools
Bolt cutter
Caulking gun
Channel lock pliers
Files
Hex key set
Pliers
Punches
Rivet gun
Screwdrivers
Socket sets
Tin snips
Vise Grips
Wrenches:
Allen
Box
Combo
Crescent driver
Open end
Socket
Adj. spanner