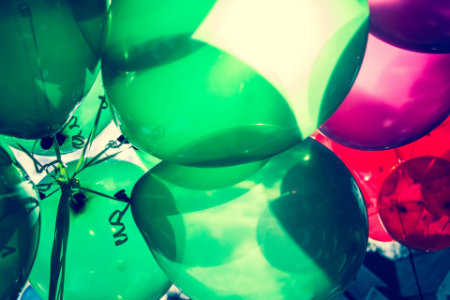 Advent & Christmas 2022
November 17, 2022 11:45 am
Holiday Giving Opportunities
Clothe-a-Child
Help clothe children from the Waterford school district by making a monetary donation. Make checks payable to the church with "Clothe-a-Child" in the memo.
Food Pantry Reverse Advent Challenge
Pick up a calendar or download it from https://bit.ly/reverse-advent-22 and collect one item each day in December, then donate them in January to Central's Food Pantry.
Compassionate Christmas Cards
Purchase Christmas cards through Sunday, December 19th for a donation of $5 per card. Donations will go to various Central missions. Cards can be purchased in the Chapel hallway or from the church office.
Sponsor a Student at C. W. Duncan School in Liberia
Did you know that a donation of $300 will send a student to the C. W. Duncan School in Liberia for an entire year? To sponsor a student in honor of a loved one, mark donations "C. W. Duncan Scholarship." Cards are available in the church office to give to your honoree on Christmas morning.
Christmas Wishes for Methodist Children's Home
Once again Central will be donating RaiseRight gift cards so the Cottage parents can purchase gifts. Please give in denominations of $25 at the RaiseRight table on Sundays, or drop off or mail a donation to the office by December 4th. For more information, visit https://bit.ly/MCH-22.
Hats and Mittens/Gloves
Donate a matched set of a hat + mittens/gloves after December 1st to go to Waterford School children through the Clothe-a-Child program (please no scarves).
Baldwin Center Holiday Store
Donate items to the Baldwin Center Holiday Store to help make the holidays brighter for those in need. The deadline for donations is November 27th. For a list of items, visit https://bit.ly/baldwin-22.
Advent Mission Project
Central UMC will tithe a portion of our Christmas Offering to local missions The Baldwin Center and HOPE Warming Center.
Advent & Christmas Events
Hanging of the Greens–Saturday, November 26th, 9:00am–12:00pm
Help transform the church for Christmas. Please sign up outside the church office.
Baby's First Christmas–Sunday, November 27th During Worship
A joyous celebration of our new babies.
Advent By Candlelight–Sunday, December 4th, 3:00-4:30pm
We're excited to announce that this year we will be back to hosted tables at Advent by Candlelight! Sign up outside the office or contact Kathy Chao at jkchao@sbcglobal.net.
Jackson Chorale Concert–Saturday, December 10th, 7:00pm
An evening of Christmas Music with the Jackson Chorale. Visit JacksonChorale.org for ticket information.
Bethlehem Barnyard–Sunday, December 11th Following Worship
Join us for a living nativity as we reflect upon the birth of the Christ Child so many years ago.
Tuesday Musicale Concert–Tuesday, December 13th, 7:30pm
A free holiday concert by the Tuesday Musicale Chorus and Adele Thomas Bell Ensemble.
Carols & Beer–Friday, December 16th, 6:00pm
Stop by Rustic Leaf Brewing Company (7200 Highland Rd, Waterford Twp, MI 48327) for a festive Christmas carol sing-along.