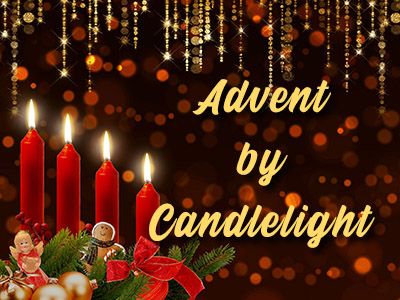 Advent By Candlelight 2022
November 17, 2022 11:49 am
Sunday, December 4, 3:00 – 4:30
Advent by Candlelight is a way for the women of Central Church to enter into this year's Advent season with a quiet celebration and reflection on the Christmas season. We will have a short program in the Sanctuary, followed by a festive tea in Fellowship Hall. A goodwill offering will be taken for UMCOR ministries supporting Ukraine and Hurricane Ian relief efforts.
How to Sign up
Option 1: Sign up for an eight-top round table (like we have used in the past), then invite seven guests to join you at your table. You decorate, provide place settings for dessert and coffee and bring a dessert to share.
Option 2: If you do not want to sponsor a table, you and your guests can join others at our communal table. The communal table allows for a shared experience at Advent by Candlelight. It will be decorated and set for you, and all you need to do is bring a dessert to share! The long table symbolizes welcoming all to the table!
Sign up outside the office or contact Kathy Chao at jkchao@sbcglobal.net.