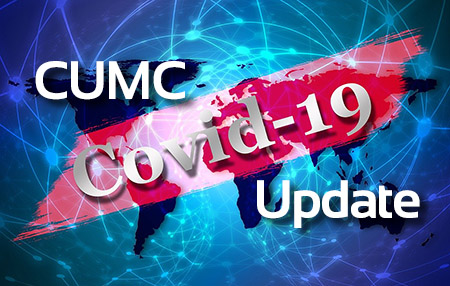 Waterford Central COVID-19 Response
March 13, 2020 11:14 am
Sunday In-Person Worship Has Been Canceled Until Further Notice. The Church Office and Building are Closed.
Join Us on Facebook Live for Worship
Go to Central's Facebook Page at www.Facebook.com/waterfordcumc.
Find the scheduled service and click the "Join" button, or in the left-most menu list, click "Videos" and click the video with the red "Live" button.
You don't need a Facebook account to watch (but you may have to put up with a few solicitations screens.)
Hop on a few minutes early. If you're having trouble, leave a comment and we'll help out.
Upcoming Holy Week Services (Online)
Maundy Thursday – 7 pm
Good Friday – 7 pm
Easter Sunday – 10:30 am
Note that there is no Sunrise Service at 8 am on Easter Sunday.
Status of Upcoming Events
Canceled or Postponed:
In-person worship. We will continue to live stream and/or pre-record worship.
All in-building events and classes are canceled until further notice.
Central's spring rummage sale. A new date will be set once the shelter at home order has been lifted.
The Good Friday community service scheduled for noon on Good Friday.
Gatherings Happening Via Zoom Teleconferencing:
Youth Group until further notice.
Confirmation Class until further notice.
Financial Peace University through the rest of the course.
You will be contacted by Rev. Cora with more information on the youth meetings.
Small Groups:
Small Groups, support groups, and outside groups. Most small groups have been canceled, but contact your group leader for more info.
Current Status of Events (last updated 4/6/20 at 2:00pm)
Stay Informed About COVID-19
In an effort to ensure our community has official information about COVID-19 (coronavirus), CUMC is posting the following official links in an effort to make it easier for you to find factual data about the virus and how to protect yourself. Also, please be aware that there is a lot of misinformation/false information being shared on social media. We advise you to get information about this virus only from official sources. Please be vigilant against probable scams that will arise. Never give out personal information or send funds, banking information or passwords to anyone, regardless of how authoritative they may seem. Reputable organizations DO NOT request personal information via phone, email or the Internet, and no healthcare agency will ever ask you for personal information via email. For official information on COVID-19, visit: