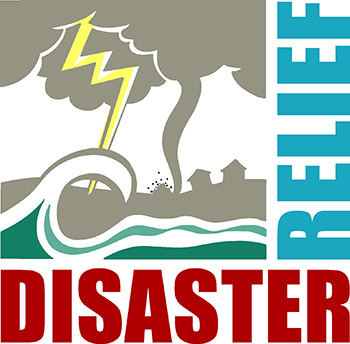 UMCOR Early Response Team (ERT) Training
January 22, 2018 9:10 am
The United Methodist Committee on Relief (UMCOR) is in the process of building up its Early Preparedness/Disaster Response ministry. Central UMC will be participating in this important ministry by hosting training/certification sessions. Our first session was held on Saturday, January 20th 2018 was attended by ten individuals. Another session is in the works, with the date TBD. The cost of the training is $35 per person, which covers your training manual, t-shirt, badge, lunch and snacks.
If you are interested in participating in the training, please contact our church's Point of Contact—Robin Danek—at 248-681-0040 or rdanek@waterforcumc.org, to let her know your availability.
About ERT Training
An ERT training event is an 8-hour day of learning the history, mission and purpose of being a part of an Early Response Team. During this time you will learn about working with victims of natural disasters, how to help them, what we do as volunteers, and what we do not do. You will get a basic idea about site safety and the seven roles that are needed for each team. Upon completion of the course you will receive a t-shirt, and a badge saying that you have been trained as an Early Responder.
If you believe that working for three days of intense sharing, caring, sorting, sifting and lifting sounds like a ministry for you, then consider this training event. If you have already taken the basic course, but your certification has lapsed, this course will cover your recertification.
What Is an Early Response Team Volunteer?
During the first few weeks or months after a disaster, only specially trained Early Response Teams can enter the area, due to health concerns and infrastructure limitations. Disaster response volunteers have received specialty training that qualifies them to travel to the disaster site to help organize and distribute aid. Early Response Teams are often the first people on the disaster site after First Responders have done their work and deemed it safe for volunteers to enter.
The ERT program trains individuals to go into a community or area for three days after a natural disaster to help families begin the process of putting their lives back in order. The work of the ERT is to be a "caring Christian presence" in the aftermath of a disaster. This means working with families to make their home and yard safe by picking up debris, tarping roofs, removing and sorting items that were harmed, tearing out damaged carpet and dry wall. It may also include mucking out a basement, or cleaning where mold has begun to grow. It is a ministry of caring for those who have been affected by a disaster by offering the help needed to begin their journey back to normal.