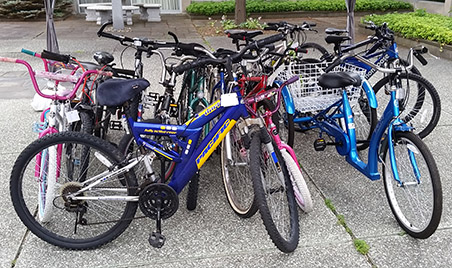 SARN Bike Drive a Huge Success
July 19, 2017 1:58 pm
Bikes, Helmets, Locks and Funds Were Donated
Thank you to everyone that participated in the bike drive for the Syrian American Rescue Network (SARN). Donations included:
28 bikes
9 helmets
10 bike locks
10 monetary donations to SARN
The bikes will go to support families that have been resettled in southeast Michigan as part of the U.S. Refugee Resettlement Act, and will help families establish a solid foothold in their new location.
The drive was coordinated by Barb Speice in conjunction with CUMC Justice Missions, the Waterford Refugee Welcome Alliance and the Waterford Ministerial Association.
Additional support and thanks also go to those helping with repairs and tune-ups.