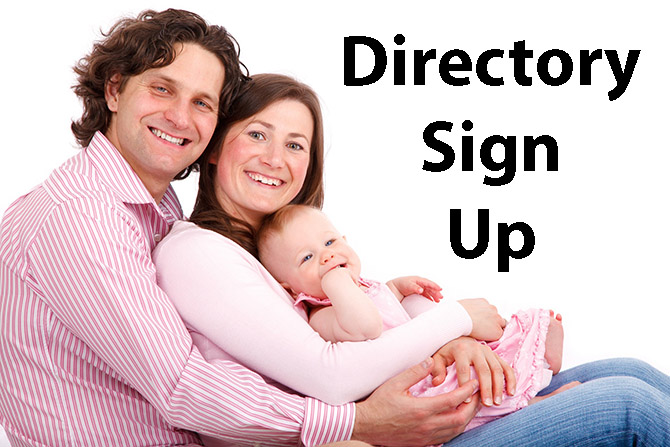 New Church Directory
July 24, 2018 5:58 pm
We are putting together a new color church directory, and you're invited to come have a professional photograph taken! We are working again with Lifetouch for the photography and directory production. Photo sessions are available:
Wednesday, September 12th, 2pm – 9pm
Thursday, September 13th, 2pm – 9pm
Friday, September 14th, 2pm – 9pm
Saturday, September 15th, 10am – 5pm
Please sign up soon to insure your preferred spot. Or if you'd rather, you can submit a photo for use in the directory. We will also have the option of having a staff member stop by to shoot a photo of our homebound members.
Every family that comes for a photo session will be given a complimentary 8×10 and the option (but no obligation) to purchase photo products directly from Lifetouch. Since we'll be doing this in the fall it will be great timing for holiday gifts!
Note that you must have your photo taken to receive a copy of the directory!
Brochures are available to help you plan your photo session. You can bring props or special mementos, and pets are welcome at both the photo session and in the church directory. To download the brochure, click here.
Please plan to participate in this new directory. There have been many changes at Central. This book will reflect us as we are today, but we need you!
To Sign Up for a Photography Session:
Click this link to sign up online. Or, sign up before or after worship beginning Sunday, August 5th.
If you or a loved one are homebound and you'd like to have a staff member go out to take a photo, please contact Robin Danek at (248) 681-0040.
If you would like to submit a photo, contact Robin Danek for specifications on photo size and dimensions.
Volunteers Needed!
We also need volunteers before and after service to help people sign up for photo sessions and the days of the photo shoot to greet people and check them in. If you'd like to help out, sign up outside the office or use this link to sign up online.