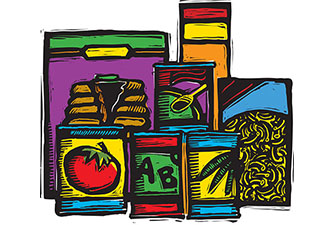 Join Us for an Old-Fashioned "Pounding"
June 27, 2018 6:32 pm
Sunday, July 1st @ 10am Service
We will be welcoming Rev. Cora to her first Sunday at Central with a traditional "pounding."
For those of you not old enough or Southern enough to know what this means, it's where you bring staple items a family needs to stock their kitchen. This used to be a very traditional thing to do when welcoming a new pastor or clergy member and it's awesome!
Just bring a "pound" (or bag) of a non-perisable staple or other item you know a new homeowner will need to church on July 1st and we'll make sure Rev. Cora gets off to a good start in her new home.
Some ideas would be:
Flour, sugar, salt, pasta, beans, legumes
Cleaning products, sponges, mop, broom
Toilet paper, paper towels, kitchen towels
Coffee, tea, condiments
Canned goods–soup, sauces, etc.
Contact the Church office with any questions, and if you'd like more background on a "pounding," here'a good article from the Effingham Herald.