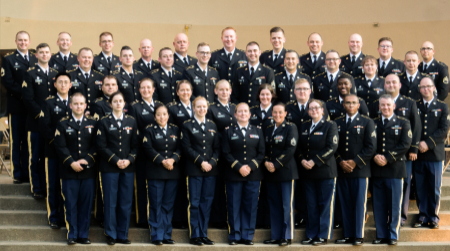 Free Concert Featuring the 338th Army Band
July 26, 2022 2:14 pm
Sunday, August 28th, 2022 at 3pm
The Marv & Mary Wilson Memorial Concert Committee is pleased to host the 338th Army Band in the Sanctuary of Central United Methodist Church. This is a great opportunity to experience, connect with, and show your appreciation for our men and women in uniform.
The 338th was first commissioned in 1943 as a support group for General Patton. The group is stationed in Livonia, MI, and Whitehall, OH, and brings together talented service musicians from Michigan, Ohio, and Kentucky.
Their public performances are designed to entertain and educate patriots of all ages. This will be an exciting concert and is not to be missed as the 338th Army Band showcases their talents.