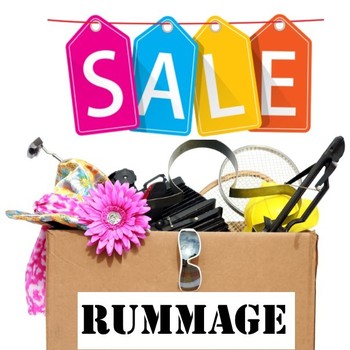 2018 Rummage Sale
March 28, 2018 2:29 pm
The coming of spring brings one of Central's most popular events. This year's sale will be bigger and better than ever.
Thursday, May 3rd
Early Bird Sale: 12:00 p.m. – 1:00 p.m.
($2.00 entrance fee for Early Bird Sale)
Free Admission 1:00 p.m. – 6:00 p.m.
Friday, May 4th
10:00 a.m. – 4:00 p.m.
25% off Sale
Free Admission
Saturday, May 5th
Bag Day – 9:00 a.m. – 12:00 p.m.
Free Admission
Bags are 1 for $3 or 2 for $5 / anything not bagged is 50% off (Excludes Boutique and French Room).
To Donate Items
Donations will be accepted from Sunday, April 29th (after the 10:30am service) through noon on Wednesday, May 2nd. The following items are NOT accepted for donation: console TV's, major appliances (small appliances that work are greatly appreciated), baby car seats, exercise equipment, computers, SOILED furniture (clean is good).
A U-haul will be available to pick-up larger items on Sunday, April 29th only. Availability of pick-ups is dependent upon volunteers and all items picked up will be at the discretion of truck volunteers. See Rachel Pierre or Sheila Strang for more information or to schedule a pick-up.
This year's sale is going to be a great community event, so make sure to invite friends and family!