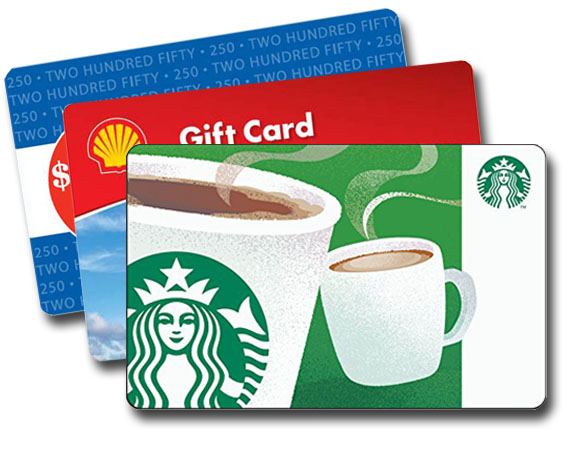 Donate When You Spend!
October 3, 2017 1:22 pm
Are you going grocery shopping this week at Meijer, Walmart, or Sam's Club? Will you be putting gas in your car at Shell, Marathon, Speedway, Mobil or BP? Maybe you're getting coffee at Tim Horton's or Starbucks, going out to lunch or dinner at Olive Garden, Panera, or Red Lobster, shopping for clothes at Kohl's or Macy's. Buying something from Amazon or iTunes? Perhaps you fear identity theft when shopping online and would like to use a VISA gift card. All of the above, and many others including movie theaters and drug stores, participate with Central in a program called Scrip. You purchase gift cards at face value ($10, $25, $50, etc.) to use for your shopping needs and these organizations donate varying percentages of each gift card to Central for our ministries.
It's simple!
Fill out the form for the gift cards you want
Give the form and your check or cash to Deb Hayden-Schmid or Rainy Stephenson before or after church or on Thursdays during Central Café, or
Stop by the church office with your form and payment Monday through Thurday during office hours
Then, do your shopping at the stores you frequent anyway while they support Central.
Frequently purchased gift cards are kept in stock (marked with "@" on the form). If the card(s) you request is not in stock, an order is placed Sunday night and received in the church office 2-3 days later.