Faith Growth Pathway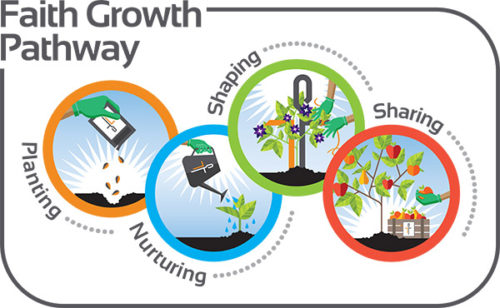 Our Faith continues to grow throughout our lives. Where are you in your Faith Journey?
Faith is a journey—a journey of deliberate discipleship and spiritual growth. To help you in this journey, Central has developed the "Faith Growth Pathway" to guide you along and give you direction in growing your faith.
Central's Faith Growth Pathway uses the church's mission statement as the blueprint for how we can deepen our faith by strengthening relationships to God and others. By living out our mission, we bear witness to the power of Christ in our lives and in the lives of others. Central's mission is:
How to Get Involved
If you're ready to practice deliberate discipleship and grow your faith, click for an overview of the Faith Growth Pathway. Or, review the sections below for more information about each area of the Faith Growth Pathway. You can also contact Central's Director of Lifelong Faith Formation with any questions or for further discussion. Click below to learn more.