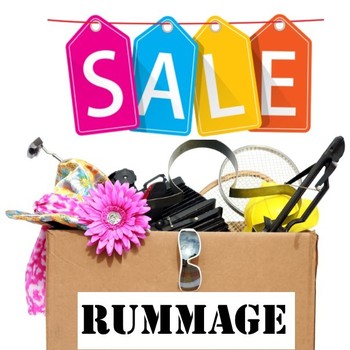 Spring Rummage Sale
2018 Rummage Sale Dates
Setup starts April 29th following the 10:30 a.m. worship Service
Setup Monday, April 30th
Setup Tuesday, May 1st
Setup Wednesday, May 2nd
Presale – Thursday, May 3rd 12:00 p.m. – 1:00 p.m. $2.00 entrance fee for presale
Sale – Thursday, May 3rd – 12:00 p.m.
Sale -Friday, May 4th – 10:00 a.m. – 25% off
Sale- Saturday, May 5th – 9:00 a.m. – Bag Day (main sale only) –  Boutique – 50% off
The purpose of this ministry is to provide low-cost shopping opportunities to the community and to raise money for missions. Everyone is welcome and encouraged to donate, help set up, and help run the event. This event happens one week each year in the spring.
This mission is led by Rachel Pierre and Shiela Strang.
Check for the Rummage Sale date in the Events Calendar.