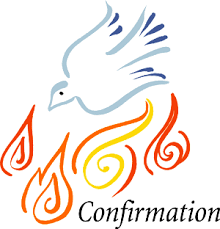 Confirmation
Confirmation is an opportunity for students to grow deeper in their knowledge and love of God. It is also an opportunity for them to say the vows spoken on their behalf if they were baptized as a young child, and to join the church. Students who have not been baptized will also have the opportunity to be baptized. This year's confirmation class is welcoming students in the 7th and 8th grade. However, confirmation is available to any youth interested in learning more about the Christian faith. If your child missed an opportunity to participate in confirmation, please contact Rev. Cora for more information.
The 2019-20 Confirmation class will begin October 11th and run through May 2nd. Confirmation is led by Central's Director of Lifelong Faith Formation, Rev. Cora Glass.
Registration for 2019-20 Confirmation is requested by September 22nd. You can register online using the form below, or contact Rev. Cora for more information or sign up.
For a schedule of topics and meetings, click here or visit the Events Calendar.
---