Worship Service – Human Relations Day – Martin Luther King Jr. Day
January 17, 2021 @ 10:30 am

-

11:30 am
---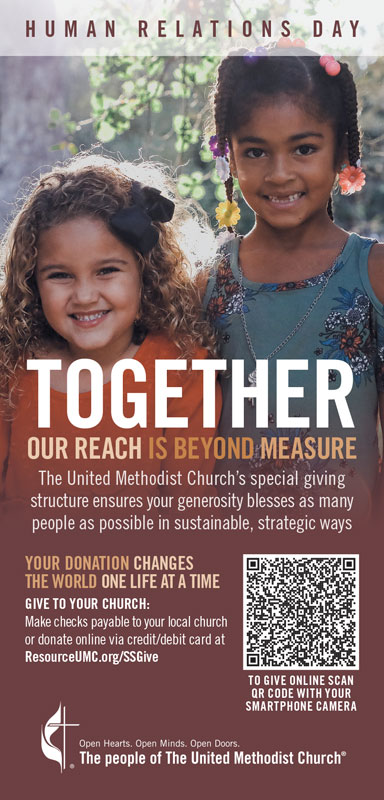 Message:
Doxology – Obey and Trust,  Doxologies focus on God and our praise of God.  Today we will consider God's presence and guidance when it comes to dealing with systems of oppression and issues of inclusion along racial divisions. On this Martin Luther King Jr. Sunday, I want to share a message that indicates my struggle, along with many other white people, with understanding the intricacies of prejudice and racism.  I will not at all pretend to "have it all together" or "lay down great insights I've learned" but rather invite all into the struggle of understanding this issue that has come to the forefront of our collective minds.
Scripture:
Special Music:
O For A Thousand Tongues to Sing, Chancel Choir (archival footage)
Children's Bulletins:
Join Us on Facebook Live!
Hop on a few minutes early. If you're having trouble, leave a comment and we'll help out.
Click here to download Pastor Jack's message notes.
Let us know you worshiped by filling out the online attendance form (click here).
If You Have Streaming Issues (choppy, freezing, etc.), Check the following:
Make sure that your internet isn't being used for something else.

Remember, if someone is watching Netflix, Hulu, YouTube, or another streaming video service, that is taking up your Internet bandwidth. Ditto if anyone in the household is streaming music from Spotify, YouTube, or a similar service.
Your phone may also be using bandwidth if you're logged into your home wireless network. And, if anyone is streaming video or music to a phone or tablet, that's using your Internet bandwidth. If anyone is having a Zoom meeting, that is using your bandwidth.

If you begin watching the stream and it freezes and doesn't "catch up" in 30 seconds or so, close Facebook and re-join the stream. We've had folks report that this has solved their issue.
A few of us have been "kicked off" of the Facebook stream for no apparent reason. If this happens, just go back and join in again.
If you're on Facebook but don't see the live video, wait a few minutes. We start the live stream at 10:25, but there is about a 2-minute delay on the live video. If you've been waiting a while and still don't see the live video, leave the page, then come back.