Worship Service
October 24, 2021 @ 10:30 am

-

11:30 am
---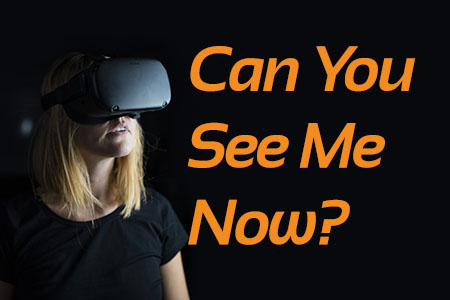 Message:
Can You See Me Now? Pastor Jack Mannschreck. Wearable tech is all the rage these days. Smartwatches can track your workouts, monitor your health, answer your phone … and even tell the time! Virtual reality goggles make you feel like you're inside the video game you're playing. Chances are just about everyone you're talking to is wearing some kind of device that makes life a little more interesting, informative or convenient. Wearable smart glasses are a great help for the visually impaired, but correcting spiritual blindness requires a different sort of smarts: the humility and desire to see ourselves as we really are and to see Jesus as he really is.
Scripture:
Special Music:
If Ye Love Me, Keep My Commandments – Covenant Choir
Wake up Sleeper – Alleluia Dancers
Children's Bulletins:
Join Us Online!
Hop on a few minutes early. If you're having trouble, leave a comment and we'll help out.
Click here to download the Order of Worship.
Click here to download Pastor Jack's message notes.
Let us know you worshiped by filling out the online Connection Card (click here).
If You Have Streaming Issues (choppy, freezing, etc.), Check the following:
Make sure that your internet isn't being used for something else.

Remember, if someone is watching Netflix, Hulu, YouTube, or another streaming video service, that is taking up your Internet bandwidth. Ditto if anyone in the household is streaming music from Spotify, YouTube, or a similar service.
Your phone may also be using bandwidth if you're logged into your home wireless network. And, if anyone is streaming video or music to a phone or tablet, that's using your Internet bandwidth. If anyone is having a Zoom meeting, that is using your bandwidth.

If you begin watching the stream and it freezes and doesn't "catch up" in 30 seconds or so, close it and re-join the stream. We've had folks report that this has solved their issue.
If you're on the stream but don't see the live video, wait a few minutes. We start the live stream at 10:25, but there is about a 2-minute delay on the live video. If you've been waiting a while and still don't see the live video, leave the page, then come back or refresh your browser.