Worship Service
January 9 @ 10:30 am

-

11:30 am
---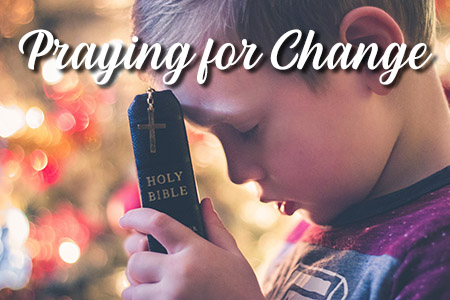 Message:
Pastor Jack preaching – Praying for Change – Break Me, O God
Mary Magdalene is often described as a woman of questionable means; to be sure, she is, like us all, broken. She is introduced to us when she broke open a jar of perfume and anointed Jesus with the sweet-smelling oil. Some took offense at this extravagant display of care and anointing. There is a concept that we want to meditate upon during this message – broken. Mary broke open the jar to anoint Jesus and a few verses later, Jesus broke bread in order to offer himself as a sacrifice for our sinful nature. What does it mean to be broken for God's purposes? If we are to make a breakthrough in our faith and discipleship, then we must deal with our brokenness and allow the brokenness of Jesus to heal us and make us whole.
Scripture:
Special Music:
Good News Ringers – recorded 11/17/2019
Children's Bulletins:
Join Us Online!
Hop on a few minutes early. If you're having trouble, leave a comment and we'll help out.
Let us know you worshiped by filling out the online Connection Card (click here).
If You Have Streaming Issues (choppy, freezing, etc.), Check the following:
Make sure that your internet isn't being used for something else.

Remember, if someone is watching Netflix, Hulu, YouTube, or another streaming video service, that is taking up your Internet bandwidth. Ditto if anyone in the household is streaming music from Spotify, YouTube, or a similar service.
Your phone may also be using bandwidth if you're logged into your home wireless network. And, if anyone is streaming video or music to a phone or tablet, that's using your Internet bandwidth. If anyone is having a Zoom meeting, that is using your bandwidth.

If you begin watching the stream and it freezes and doesn't "catch up" in 30 seconds or so, close it and re-join the stream. We've had folks report that this has solved their issue.
If you're on the stream but don't see the live video, just a black screen, wait a couple of minutes. We start the live stream at 10:25, but there is about a 2-minute delay. If you've been waiting a while and still don't see the live video, leave the page, then come back or refresh your browser.