Sue Newill
Bookkeeper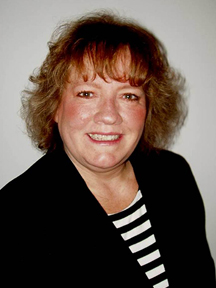 When did you first come to Central UMCCentral UMC has been a part of my life, indirectly, for many years. My son, Ryan and daughter, Rachel, volunteer for Boy Scout Troop 51 as Assistant Scoutmasters along with their dad, Rick who is the Scoutmaster. My son, his dad and 3 uncles all obtained the rank of Eagle Scout in Troop 51, which is sponsored by Central UMC. I began working as part of the church staff in March 2017.
What is your favorite thing about Central UMC?
My favorite thing has to be the friendliness of the staff and also the amount of community outreach that is done.
What was your first job?
My very first job was in an outpatient alcohol treatment clinic working in the office.
What's on your IPod right now?
IPod? What's an IPod? I'm still using 8-track tapes!
What inspires you?
I am most inspired by people who overcome adversity (some on a daily basis) and continue to smile and help others despite what has been going on in their own lives.
What is your proudest moment?
I am proud of my three children, who have all graduated from college, and are employed in their respective fields of study.
What is one thing that people don't know about you?
My parents emigrated from Great Britain and I spent a year of my life living in England. I sailed across the Atlantic Ocean on Queen Mary and Queen Elizabeth (the original ones!).
What famous person do people tell you that you look like?
People have told me that I resemble Julie Andrews. Thank goodness they have not asked me to sing though, it would hurt their ears.
What is your favorite season and why?
I think my favorite season is Spring. Winter is over, there's still Summer and Fall months to look forward to.