Mark Strobel
Interim Youth Director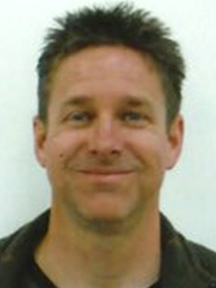 When did you first come to Central UMC?
We began attending WCUM in Spring 2000 and officially joined that summer.
What is your favorite thing about Central UMC?
The people – they are my family
Who is a hero of yours and why?
Mitch Albom – he's done so much for people in need, not just by donating money but by rolling up his sleeves and working side by side with them.
If you could vacation anywhere, where would you go?
One of the South Pacific islands
What was your first job?
I was the janitor at our church when I was a teenager
What's on your IPod right now?
Pandora stations I'm cycling through are Santana, Kenny Chesney, The Animals, and Ed Sheeran
What inspires you?
People doing service for no other reason than to help others
What's one book that has impacted you?
Cross Roads by William Paul Young
What is your favorite snack?
Tortilla Chips and Salsa
What is your proudest moment?
Completing my MBA
What is one thing that people don't know about you?
I make my own hot sauce.
What is your biggest challenge?
I lack patience
What famous person do people tell you that you look like?
Someone once told me I looked like Steve Carell but she had bad eyesight – I don't look like any famous people
What is your favorite season and why?
Late spring – I love May and June because everything is coming to life outside and we still have the entire summer to look forward to.
What was your childhood ambition?
I wanted to be an astronaut
What's something quirky about you?
I sometimes drink Frank's RedHot Hot Sauce – I love the flavor
What is something that God has been teaching you lately that you didn't know before?
Nothing new – I must be a slow learner. Same lesson over and over – Patience and Humility