Kathy Pittenger
Pastor of Lifelong Faith Formation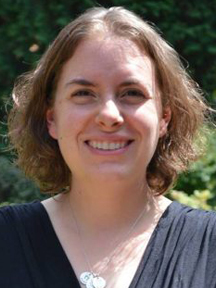 When did you first come to Central UMC?
I came to Central in June of 2006 when I was hired as the Director of Children's Ministries.
What is your favorite thing about Central UMC?
I love the people at Central! My family and I have built strong friendships here.
What's on your iPod right now?
My 3 year old son has taken ownership of my iPod and it is filled with VBS music and a lot of random pictures from a 3 year olds perspective!
What is your proudest moment?
When I was ordained a Deacon in full connection in 2011.
What was your childhood ambition?
From a young age I wanted to be an elementary school teacher.
What was your first job?
I babysat a lot!! My first "real" job was as an assistant at a childcare center in my childhood home church.
What is one thing that people don't know about you?
I have studied 6 languages (Latin, Spanish, Sign Language, Greek, Hebrew, and English) and am fluent in 1 (you can guess which one!)!!
If you could vacation anywhere where would you go?
I would love to take a road trip around the US and visit the National Parks and as many waterfalls as possible! (I love waterfalls!)