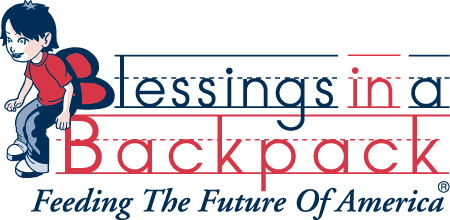 Blessings in a Backpack
A national program, Blessings in a Backpack provides weekend food for children in our local school who are living below the poverty level. Many prayers, volunteer hours, and donations have kept this program going. Since 2011, it has met the needs of some of the hungry children in our community. All are welcome to donate, pack, and distribute.
This ministry takes place weekly during the school year and is led by Rev. Cora Glass.